ChinaSpiritgets Best Result ever for a first time team at the Extreme Sailing Series in Cardiff!
28August 2013, Shanghai
ChinaSpirit,the exclusive Chinese Multiplatform Performance Sailing Team, based in Shanghai, China and endorsed by the Government, proudly represented China atthe Extreme Sailing Series in Cardiff (UK) last weekend and got the Best Result ever for a first time team.
ChinaSpirit was thrilled toparticipate in the Extreme Sailing Series, one of the most respected international sailing series in the world, combining the best skippers on the planet competing on state of the art 40 foot catamarans, the Extreme 40.
Despite joining the series after towards the end, which makes competing against the mainstream teams much more difficult because they have gained extensive experience over the past year, ChinaSpirit was able to place in the top 3 more than 25% of the races; and top 5 in over 50% of the races.
"Getting the 'Best Result Ever' for a first time team sailing in the Extreme sailing Series is amazing; overall, ChinaSpirit achieved a really respectable result considering the obstacles that ChinaSpirit faced throughout the event. We are proving that ChinaSpirit has what it takes to compete with the best sailors in the world. We were proud to represent China in the Series and hope that this will start to make China watch what a true Chinese sailing team can achieve with the right resources and specifically, the right mindset", says NoëlleGahan-Smulders, CEO of ChinaSpirit.
NoëlleGahan-Smulders adds "Our goal is for ChinaSpirit to participate in as many international regattas as possible as training opportunities for Chinese sailors, and to combine this with a Chinese Sailing Academy in China to promote Chinese sailing; we believe that this multiplatform combination is the ideal path for China to take its rightful place in international sailing. This time and as ChinaSpirit starts, there were more international sailors than Chinese sailors aboard, but with focus, determination and commitment, there will be a time when ChinaSpirit will be only Chinese sailors. That time will come sooner rather than later".
Phil Roberston, ChinaSpirit skipper and ranked #5 worldwide in match racing, adds "Cardiff Extreme Sailing Series was an incredible start for ChinaSpirit. We performed well above expectations, beating seasoned campaigners. We are thrilled with the results and now focusing on Nice in October. We lead two races over the weekend but couldn't quite seal the deal in the end. That will come with experience. It was fantastic to have William Wu on board in the close tight action. The reality of racing the Extreme 40s is they are hard to sail, physical and just staying on-board can sometimes be a challenge".
William Wu, Mainsail Trimmer aboard ChinaSpirit, enjoyed this experience: "This was amazing; as Chinese sailors, we don't have that many opportunities to sail and gain skills in such international regattas, so being a part of ChinaSpirit at the Extreme Sailing Series was a unique opportunity for me that I wish all Chinese sailors could enjoy as well. China needs to do more of these international regattas so ChinaSpirit definitively has the right idea and vision for China sailing. It was just awesome!" NoëlleGahan-Smulderstypically finishes with the same idea, she adds "This was the first of many regattas to come for ChinaSpirit, and the first ISAF sanctioned event as well – and just like China made history six hundred years ago by ruling the seas with 'Zheng He', we believe that with ChinaSpirit, it is Timefor China to Make History….Again! I think I've said this before!"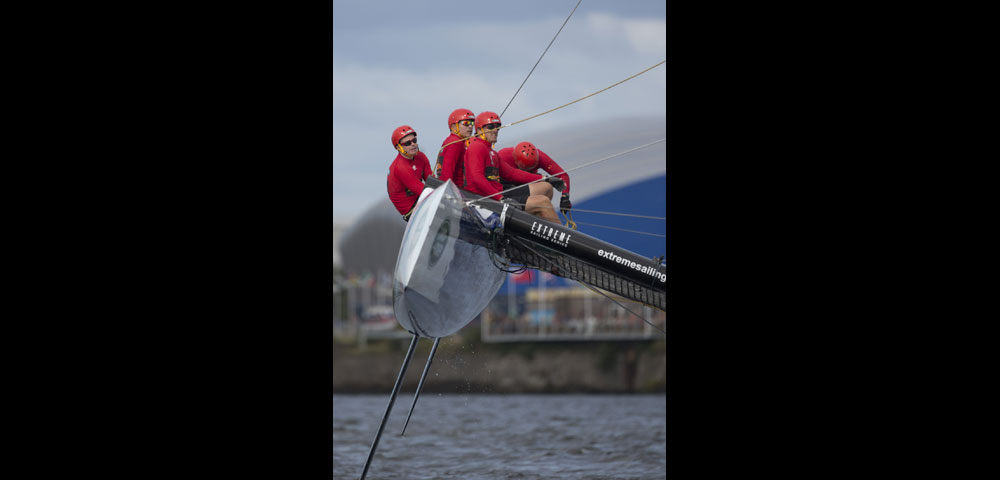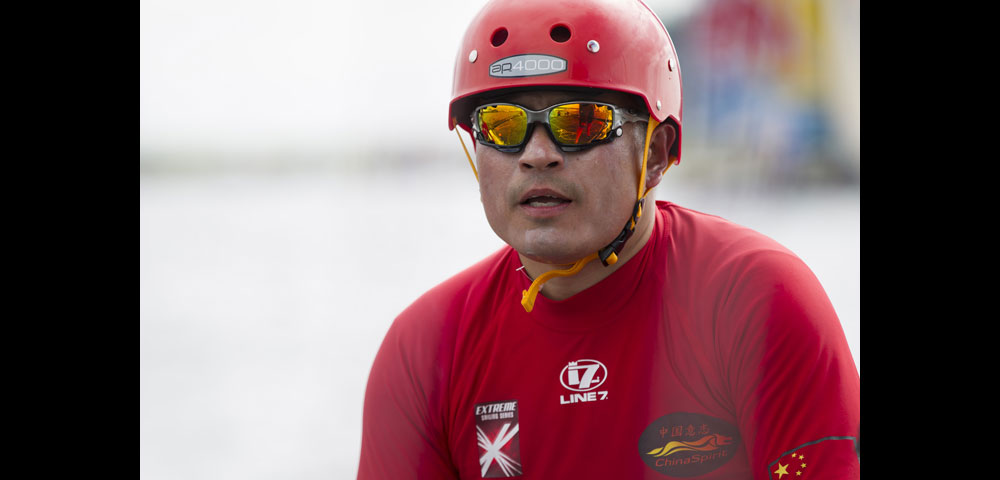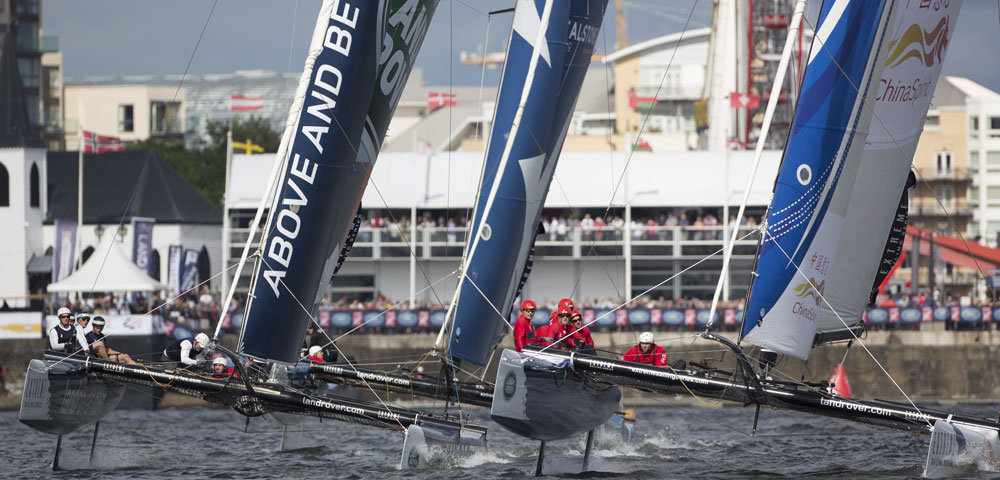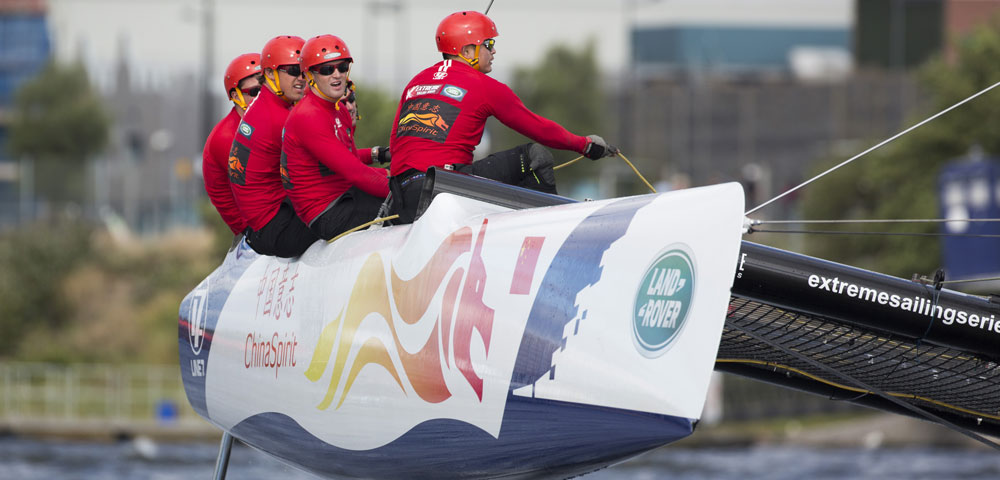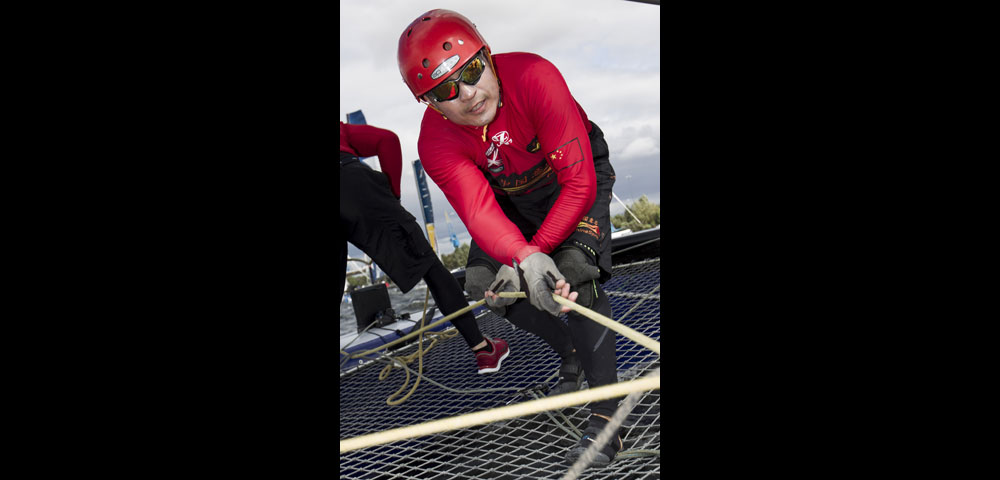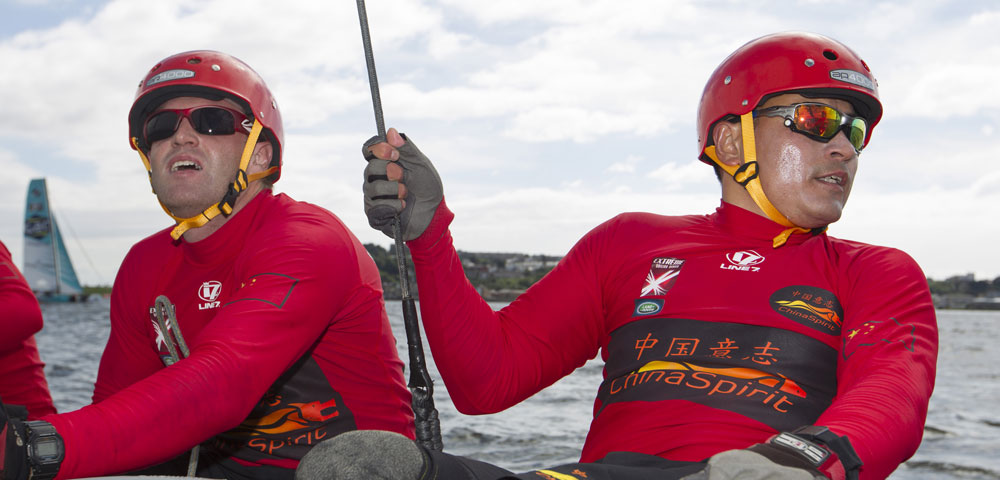 About ChinaSpirit:
ChinaSpirit is the exclusive Chinese Multiplatform Performance Sailing Team, based in Shanghai and endorsed by the Chinese Central government. ChinaSpirit is about "Making History…Again" through total excellence in international regattas, creation of a Sailing Academy to develop Chinese sailing skills and educating on marine conservation and supporting underprivileged youth. ChinaSpirit is about showcasing China's strengths in sports, technological innovation and leadership, all at the same time. ChinaSpirit is about building a Chinese sailing team capable of winning the world's top regattas and improving children's lives. And ChinaSpirit is about sailing, winning and exceeding all expectations. Above all, ChinaSpirit is about excellence.
www.chinaspirit.com
www.facebook.com/ChinaSpiritAC
http://weibo.cn/chinaspirit2013
About The Extreme Sailing Series:
Established in 2007, the Extreme Sailing Series. is the original 'stadium-style' racing circuit designed for spectators, delivering high-performance action close to shore. Attracting some of the world's very best sailors racing 40-feet multihulls on short courses, the global circuit spans the Middle East, Asia, South America and Europe. The Extreme Sailing Series. also delivers a unique and bespoke VIP experience, with guests racing on board during the races. And sailing fans around the world follow the action via the live TV coverage online.
The media value of the Extreme Sailing Series. has grown year on year since 2007, and in 2012 was valued at €27.8million including a 7-part TV series distributed to broadcasters worldwide, offering an attractive proposition to the circuit's partners that includes Series Main Partner Land Rover and other premium, world-class brands.
Focusing on building its shore-side Race Village with live music and entertainment, this pioneering circuit will continue to innovate as it looks to the future. The Extreme Sailing Series. has been granted "Special Event Status" by ISAF*, the sport's governing body, and is a strong supporter of promoting sailing in to new markets and to new audiences.
*ISAF - The International Sailing Federation is recognized by the International Olympic Committee as the world governing body for the sport of sailing yacht racing.
For more information contact:
Email :noelle@chinaspirit.com
Photos:http://www.chinaspirit.com/gallery.html