ChinaSpirit winner at China Cup 2013 (IRC class C)
28 October 2013, Shenzhen, China
ChinaSpirit, the exclusive Chinese Multiplatform Performance Sailing Team, based in Shanghai, China and endorsed by the Government, was on great form over the weekend at the China Cup, overall winner in their class with wins on day 1 and 3 as well. ChinaSpirit's skipper was Chinese national Xie Jun (谢君), a Chinese national sailing champion.
ChinaSpirit participated in the China Cup, in Shenzhen, China. The China Cup International Regatta is the only oldest and most respected big boat regatta in China (7th year) and this year has attracted 100 boats and sailors from more than 35 countries.
This is the 1st time for ChinaSpirit to participate in the China Cup. Noëlle Gahan-Smulders, CEO of ChinaSpirit says "we started low-key this year, with an entry in IRC Class C, to get familiar with the setup and race with a Chinese skipper for the first time. Next year, we would like to see ChinaSpirit at China Cup with a bigger presence and more Chinese sailors with us. But we'll take every win as each win is another step towards "Making History…Again" for China".
Xie Jun, skipper for ChinaSpirit, has many years of sailing behind him in China as national champion for long distance sailing in 2010 and various wins in 2011 and 2012. He combined his skills with Garth Ellingham and James (Jimmy) Williamson, both form New Zealand who are core members of the ChinaSpirit team already. Xie Jun was excited to join in the ChinaSpirit team and really believes that combining international sailing kills with Chinese athletes is the best combination to win more races for China. He adds "I really felt like we were a team, even though there is a language barrier for me with Garth and Jimmy. English is the language of sailing and all Chinese sailors who wish to compete internationally will have to learn to speak English. That has become very clear to me over the past 3 days. But still, even with that difficulty, we sailed as a team and the results showed that. Winning in my first big boat regatta is a dream that I never thought would come true!"
Noëlle Gahan-Smulders add "It's a special win for ChinaSpirit, as it is a win in China with a Chinese skipper and it means a lot to the team; it's a step in the right direction again, as we always strive to do. It's another step towards "Making History…Again", six hundred years after Zheng He ruled the seas for China.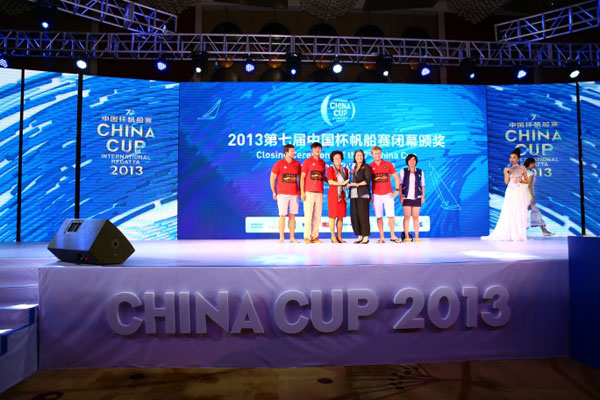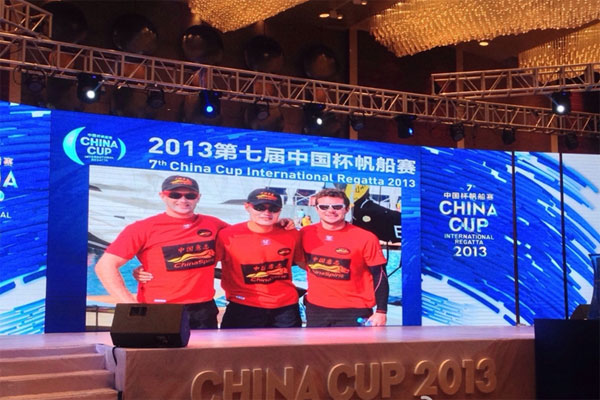 About ChinaSpirit:
ChinaSpirit is the exclusive Chinese Multiplatform Performance Sailing Team, based in Shanghai and endorsed by the Chinese Central government. ChinaSpirit is about "Making History…Again" through total excellence in international regattas, creation of a Sailing Academy to develop Chinese sailing skills and educating on marine conservation and supporting underprivileged youth. ChinaSpirit is about showcasing China's strengths in sports, technological innovation and leadership, all at the same time. ChinaSpirit is about building a Chinese sailing team capable of winning the world's top regattas and improving children's lives. And ChinaSpirit is about sailing, winning and exceeding all expectations. Above all, ChinaSpirit is about excellence
www.facebook.com/ChinaSpiritAC